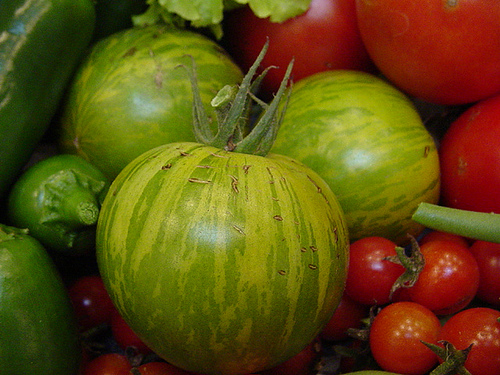 Join CUESA and GreenLeaf for a late summer tour where we'll get to taste, see, smell, and harvest summer vegetables on two long-time Ferry Plaza Farmers Market farms.
Our first stop will be the Peach Farm in Winters, where farmer Ed George will give us a tour of his 35 acres of interesting summer crops, such as Marvel Stripe and Lemon Boy tomatoes, Ancho peppers, and Magda squash. Attendees will get to taste the pick of the season, harvesting some of their own samples. Ed will talk to us about how his decision to plant only summer crops helps the land recuperate over the winter and maintains soil nutrients. He'll also talk about how his relationship with market shoppers keeps him getting up early every Saturday.
Our next stop will be Capay Organic, where we'll eat lunch by the oak trees. The farm, founded by the current owners' parents in the early days of the organic food movement, is celebrating its 35th anniversary this year. We'll learn about their approach to sustainable farming and discuss the various ways the business has evolved to reach more customers, including through markets, a CSA, and a grocery in the Ferry Building. We'll enjoy a tractor ride into the fields and taste what the farm's summer bounty has to offer.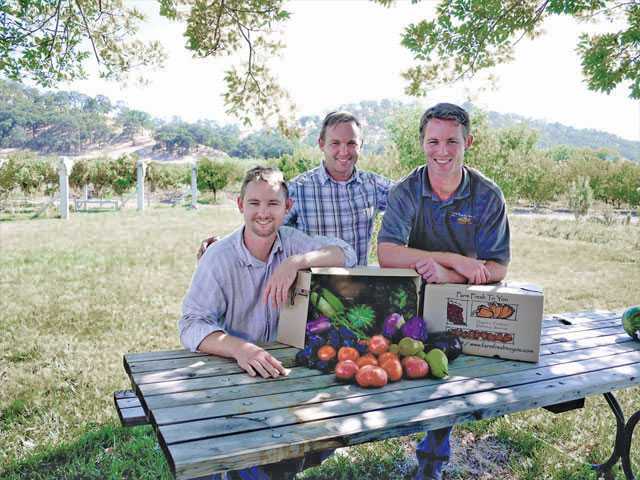 The tour costs $25 and includes lunch made with farmers market ingredients. We'll leave from and return to the Ferry Building in a comfortable bus. Tickets are nonrefundable.
The tour is geared toward adults. Young people who are interested in attending with their parents and who are likely to enjoy the tour without causing disruption are welcome. Please use your discretion and call if you have questions.